These r great!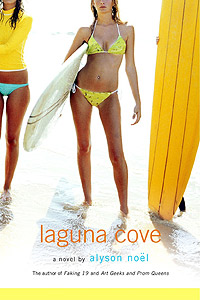 As freshmen at Ocean High last year, Winter and her best friend Sloane thought they could ditch their nerdy past, launching from invisible to cool. So after another miserable year of standing on the social sidelines they make a pact to do whatever it takes not to go unnoticed in their sophomore year, promising each other that whoever makes it into the cool group first will bring the other along. But once Sloane gets a taste of life on the A-list, she ditches Winter without so much as a second thought. Suddenly cast out of her former best friend's life, Winter takes revenge the modern way: by announcing all of Sloane's dirty little secrets on an anonymous blog. When the blog becomes more popular than she ever dreamed, Winter is left to decide if her retaliation is really worth the consequences—and if the price for popularity is one she's willing to pay. Once again, Alyson NoŽl navigates the tricky waters of the high school social scene with the heart and humor her readers have come to love.

Dorks, Dweebs, Debutantes, and Jocks—where would you fit in? Being the new girl is tough—just ask sixteen-year-old Rio Jones. A New York transplant, Rio has no clue how she's going to fit in at her fancy new private school in Southern California. Plus, being late, overdressed, and named after a Duran Duran song doesn't make the first day any easier. Then, Rio meets Kristi. Beautiful, rich, and a cheerleader, Kristi is the queen bee of Newport Beach, and she isn't friends with just anyone, so Rio is thrilled when she's invited to be part of the most exclusive, popular clique. Of course, like any club, Kristi and her friends have rules: Always smile (even if you don't mean it), always dress cute (and never repeat outfits), and always flirt (but only with jocks, preps, and rich college guys). At first, Rio is having a great time, but, as she becomes more immersed in this jet set crowd, she discovers there is one last rule that her new friends forgot to mention: don't cross Kristi...




Check em out!
Laguna Cove
The new girl always makes waves. Welcome to Laguna Beach, California, where the beach is hot, the teens are beautiful, and there's always time for surfing.
Anne's new life in Laguna Beach feels more like a death sentence than a vacation. The local high school is the exact opposite of her former Connecticut prep school, and the social scene is all about hanging at the beach and surfing. But when Anne finally makes friends at one of her dad's show-biz parties, she decides to give California a chance. There's wild child Lola; laid back, free-spirited Jade; and beautiful, competitive Ellie. And of course, Chris, the gorgeous guy who teaches Anne how to surf. Anne becomes fast friends with Jade and Lola, but no matter how hard she tries, Ellie won't give her a chance And the closer Anne grows to Chris, and the better she gets at surfing, the more Ellie seems to hate her. But now that Anne has worked so hard to find her place, she's not about to budge--especially since she plans to enter the annual surf competition, where she'll really give Ellie a run for her money.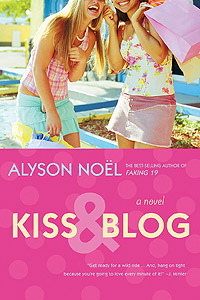 Two girls. Two fake ID's. One little white lie. On the surface, seventeen year-old Alex has it made. She's beautiful and smart, plus, she's best friends with M, the absolute most popular girl in school. Feeling bored with their affluent Orange County suburban town, Alex and M decide to check out L.A.'s glitzy nightlife scene. Pretending to be nineteen, Alex and M, meet Trevor and Connor, two rich older guys. At first, Alex can't believe her luck—she gets to hang out at hip Hollywood house parties and downtown L.A. clubs. These weekend trips into the city become the perfect distraction for Alex, who is secretly struggling with her failing senior-year grades, her absentee father, and her clueless mom. But after the initial fun wears off for Alex, she is forced to reevaluate her friendship with M, who is hiding some secrets beneath her perfect Burberry-clad exterior. . .